CASE STUDY: Development in Africa.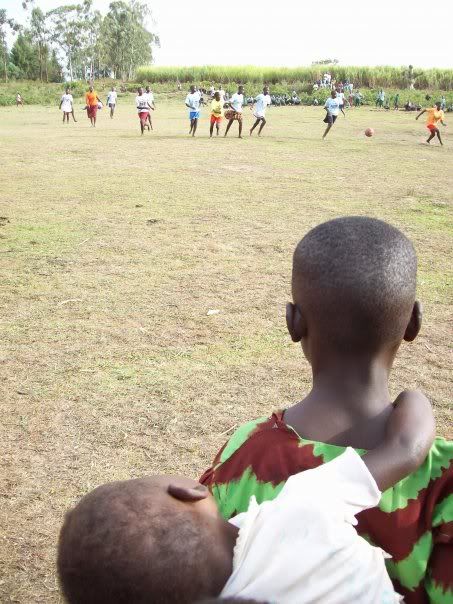 SESSION THEME
"Unleashing the Africa Opportunity"
---
SESSION SUMMARY
Policy policy debate around Africa often centers around the myriad of challenges, whether that be conflict, the HIV/AIDS pandemic, or the lack of good governance and entrenched corruption in many countries.
While it's important to both acknowledge and understand the implications of these challenges, we feel it's time for fresh debate.
This day-long case study on Canada's relationship with Africa will be based on a somewhat different and perhaps radical set of assumptions:
- Canada's relationship with Africa is important to both parties (Whether this is currently recognized or acknowledged is another question)
- There's a wealth of opportunity for both Canada and Africa to benefit enormously from that relationship
- While government policy, particularly around ODA is an important component of that relationship, any discussion that does not address the role of civil society, the private sector (both large and small businesses), academia, media and arts and culture in Canada's relationship is incomplete.

The goal of the Africa Case Study, is to identify, evaluate and prioritize the key opportunities that will unleash the potential of the Canada-Africa relationship.
---
PRELIMINARY SESSION AGENDA
10 - 11 - IceBreaking/Framing the Day/Idea Generation
11 - noon - Discussion of ideas/Vetting Ideas
Lunch - Noon - 1pm (Note Video being shown at 12:40)
1 - 2:45 - Diving in and answering key questions on 'Selected Opportinities'
Coffee Break - 2:45 - 3pm
3pm - 4pm - Bringing it back to the group - Q&A and Summarising the day
---
FEATURED PARTICIPANT BIOS
Facilitator: Moussa Magassa
Moussa works as a Human Rights Education Advisor for the University of Victoria where he focuses to enhance understanding of and commitment to the university's human rights and equity goals by raising the awareness of students, staff, faculty, supervisory personnel and administrators on a range of human rights issues with the end goal of increasing diversity and creating fair and inclusive work and study environment at UVic. Previously, Moussa worked as a Program Coordinator for the Immigrant Services Society where he coordinated both the integration and adaptation program and the volunteer program. Moussa also manages, as a partner, his consulting firm (Hille-Magassa & Associates) where he specializes in curriculum development and facilitation in diversity training, intercultural communication and cultural intelligence, conflict resolution, capacity building in the workplace, human rights trainings, research, program evaluation. For more see: www.hille-magassa.com Before immigrating to Canada, Moussa worked in the demilitarization field in post-Apartheid South Africa, specializing in research, conflict analysis, non-violence peace and "alternatives to violence" training curriculum design for young adults.
---
SESSION BIBLIOGRAPHY
This bibliography is provided for further reading on this case study. Organizer's Note: This is not an exhaustive bibliography. It is meant as an easy-reading resource for the reader to start exploring opportunities on the African continent.
1.           Pharmkina. Eastern Congo's Agri-Industry and Pharmaceutic Company. They produce quinine, an effective anti-malaria agent, from indigenous plants. http://www.pharmakina.com/
2.           Devarajan, Shanta. Nov 9 2009. Rwanda is the world's top reformer in Doing Business. Available online at: http://blogs.worldbank.org/africacan/rwanda-is-the-worlds-top-reformer-in-doing-business
3.           Oppenheimer, Nicky. 2008.  "Diamonds, Development and Democracy".  World Policy Journal Fall Edition.
4.           Samasource.  "Samasource Provides Work to Dadaab Refugees". Available online at:  http://www.samasource.org/press/dadaab-refugees.php. July 21, 2009.
5.           Femme Africa Solidarite. A network of leading women's rights advocates in Africa. http://www.fasngo.org/
6.           Go Global International Service Learning Exchange Projects at UBC: http://www.students.ubc.ca/global/learning-abroad/international-service-learning/choosing-a-program-and-applying-to-go/summer-programs/
7.           Africa: South of the Sahara. A list of academic journals published in Sub-Saharan institutions http://www-sul.stanford.edu/depts/ssrg/africa/science.html
8.           Wikipedia. "Renewable Energy in Africa." Available online at: http://en.wikipedia.org/wiki/Renewable_energy_in_Africa.
9.           Jyoti Prasad Oainuly and Jorgen Villy Fenhann. "Implementation of Renewable Energy Technologies (RETs) Project – Opportunities & Barriers; Egypt, Ghana and Zimbabwe country studies". UNEP Collaborating Centre on Energy and Environment
10.        African Painters. A blog on contemporary art on and off the continent of Africa. Available online at: http://www.africanpainters.blogspot.com/
11.        Betumi. A blog on traditional and contemporary Africa Cuisine. Available online at: http://www.betumi.com/
12.        Bella Naija, A blog on contemporary fashion and music in Africa. Available online at: http://www.bellanaija.com/
13.        Nollywood. Nigerian movie industry. Available online at: http://www.nollywood.com
For further information on the federal Government's Africa Foreign Policy, consult the following links:
Canadian Investment Fund for Africa:
http://www.acdi-cida.gc.ca/canadafundforafrica
Canadian Foreign Policy: Middle East and North Africa:
http://www.international.gc.ca/name-anmo/index.aspx
Canadian Foreign Policy: Sub-Saharan Africa:
http://www.international.gc.ca/ssa-ass/index.aspx?lang=eng
---
Thank you to Sarah Van Borek for this photo; it is  "a girl child watching a girl's soccer match as part of a program empowering girls in Akonjo Village (Nyanza Province, Western Kenya)."